Why Choose Us?
Boasts three parks on over 170 acres with a handsomely funded Perpetual Care Fund to ensure your loved ones will buried and cared for with dignity, all while being affordable to your family. We offer a wide array of services and products, coupled with our compassionate staff for ease of decision making for your family.  There are several specialized sections for Family Estates, Veterans, Children Gone Too Soon, and many Famous and Notable burials of celebrities, politicians and other significant historic figures, which prompted the State of Michigan to deem our parks an Official Historic site.
Our trusted Perpetual Care Fund is used to ensure permanent maintenance of the grounds.  Although the state of Michigan requires that a certain percentage of each burial cost be put aside for the Perpetual Care Fund, ours is handsomely funded above & beyond requirements and has led to support of the black community both, financially and philanthropically.
4 things to know for a complete ground burial
Those who plan for a ground burial have a variety of choices including where the gravesite is located within our cemeteries and what type of monument you wish to have.
LAND
The Section selected and the actual grave itself to be used for the interment .

VAULT
Commonly called a grave liner or a cement rough box (The container that the casket goes into). All burials shall be placed in an acceptable outer burial container. Families have various upgrade options that they can choose.

OPENING & CLOSING
The actual cost for digging the grave and closing it up.

HEADSTONE
The memorial used to mark the gravesite. These requirements vary from section to section.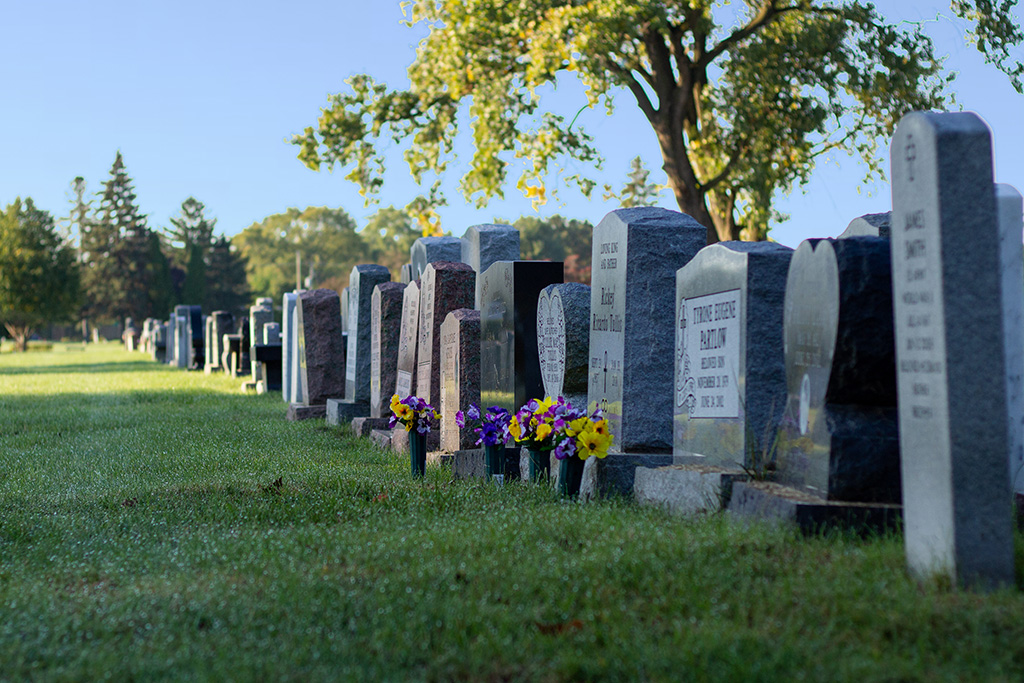 Cremating your loved one
To remember and be remembered are natural human needs. Throughout human history, memorialization of the dead has been a key component of almost every culture.
Psychologists say that remembrance practices, from the funeral or memorial service to permanent memorialization, serve an important emotional function for survivors by helping to bring closure and allowing the healing process to begin.
Providing a permanent resting place for the deceased is a dignified treatment for a loved one's mortal remains.
When cremation is chosen, a final, permanent resting place allows for the life to be memorialized for immediate family as well as future generations.
Detroit Memorial Park provides, Single and Companion cremation niches with bronze, granite, glass and marble fronts in the inside and outside of our mausoleum. To learn more about the different options, please call our office.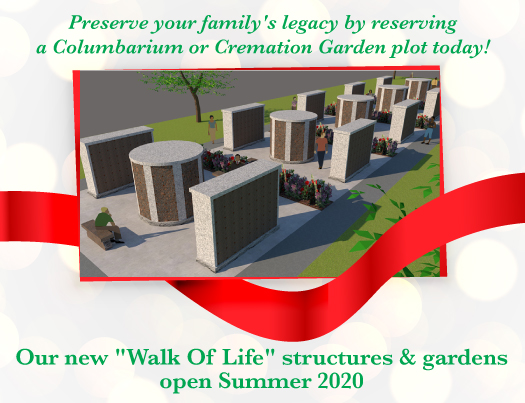 With the newest techniques in the memorial marker industries
A personalized and customized memorial can be ordered directly from the cemetery.
If you have not purchased a memorial, you will want to do so. We encourage you to select your memorial from our Park. The funds received from your purchase will be used for the enhancement and future care of our Par Our family counselors can assist you in choosing from many various sizes and styles, to provide the appropriate markers for your loved ones final resting place.
Granite Memorial Benches, Granite Upright Monuments and Various Flush Markers…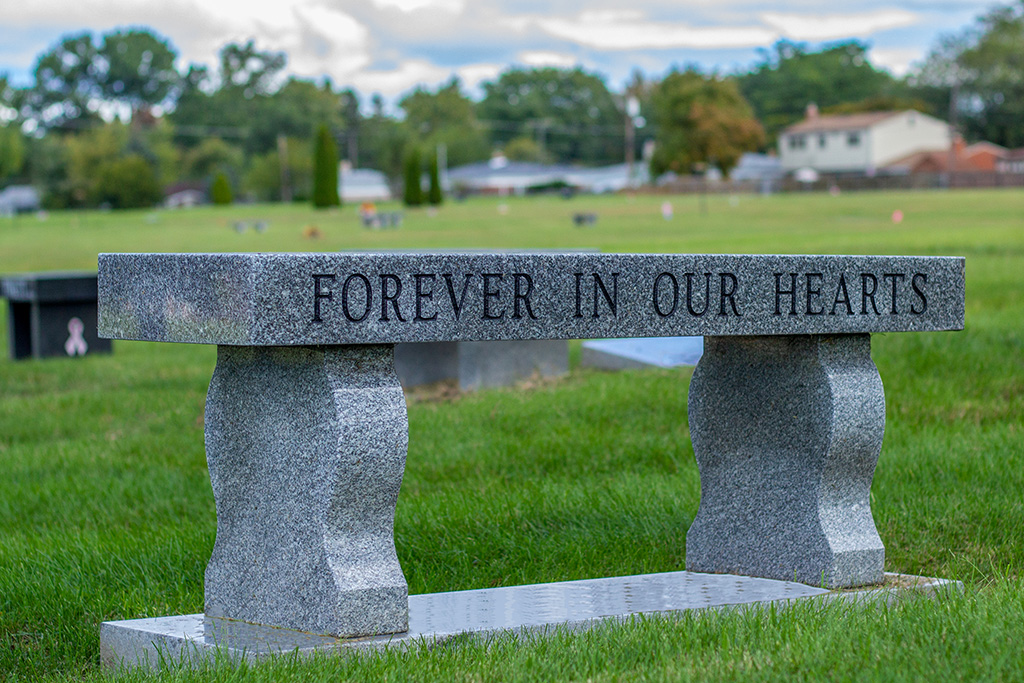 Above Ground Mausoleum Crypts to Fit Any Budget
Numerous options are available to accommodate different family preferences. Such as, granite-encased outdoor niches, indoor polish marble crypts, interior glass niches bronze columbaria, and a climate-controlled mausoleum. Interior chapel mausoleum arrangements provide year round protection and comfort for visitors along with the convenience of a chapel. Dignified decorative options are available such as photo ceramics and flower vases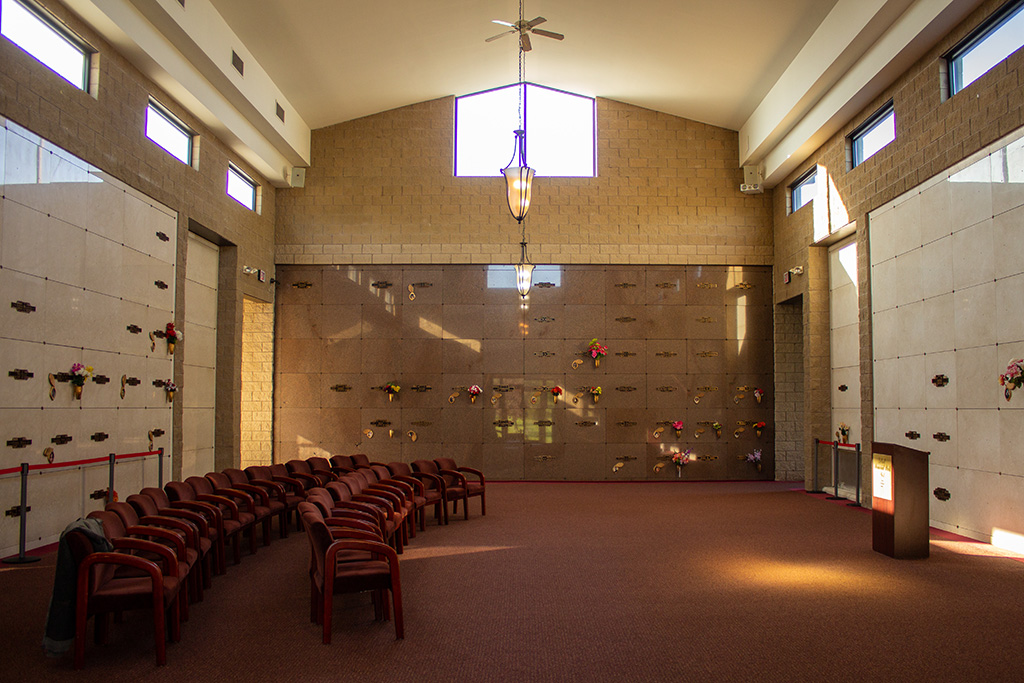 Because mausoleum crypt and niche spaces are above ground, no burial vault is required. For more information on availability and pricing, please call the office and request for a family service counselor.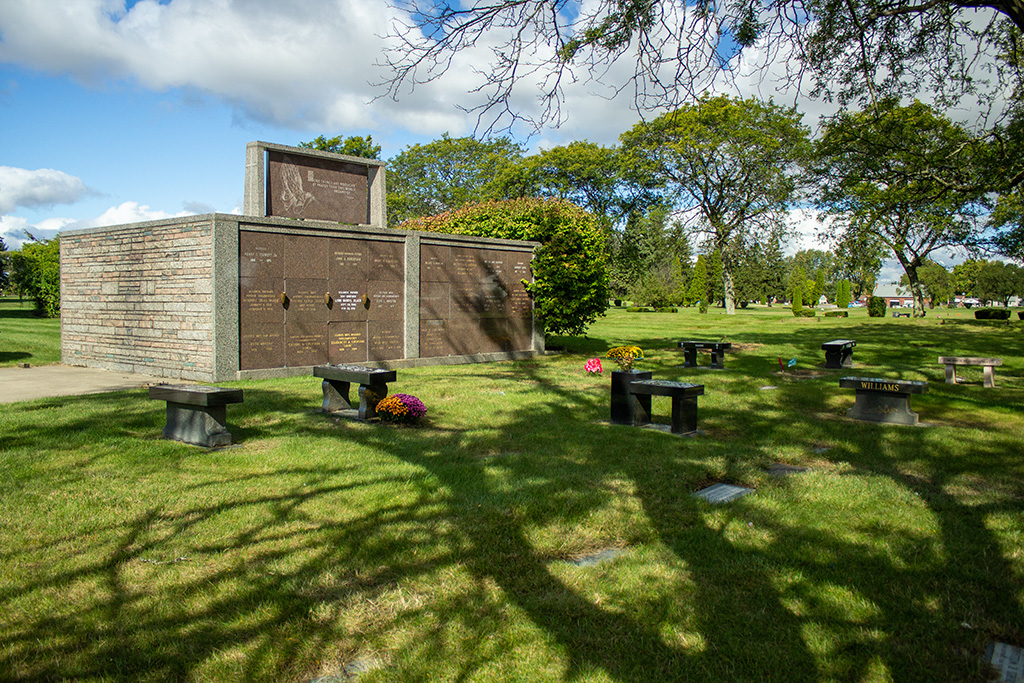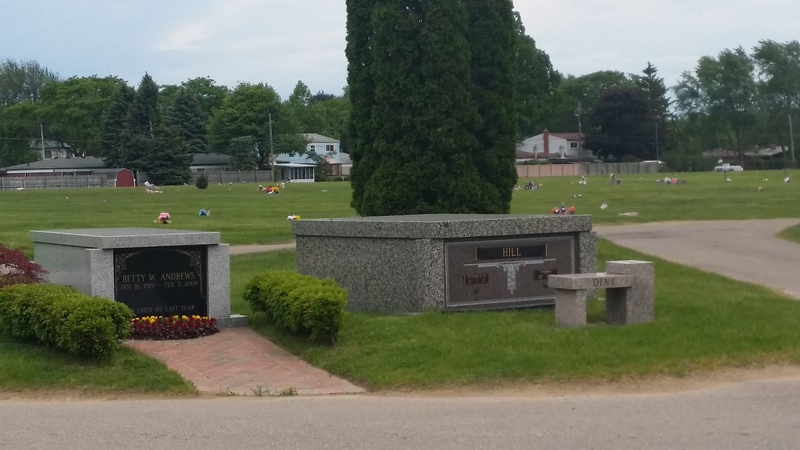 Detroit Memorial Park offers Private Estate burials, please contact our office for more details and our family service counselors will be more than happy to assist you.
Remembrance Programs sponsored by Detroit Memorial Park
A living memorial can be planted close to your loved one's grave or in another acceptable location within the Park as a way to add a personal memento, enhance the beauty of the landscape and create a natural landmark.
Contact us for more information regarding type, color, placement, and availability. All planting must be done only by the cemetery personnel.
Honoring A Memory
Remembrance Programs sponsored by Detroit Memorial Park
The following programs are available at our Park. Your counselor can provide additional information or, descriptive brochures are available for most programs upon request.
Floral Remembrance…
Our park will plant and maintain real flowers at a loved one's grave each year. Endowment payment plans are available.
We offer Artificial floral arrangements each year for your convenience. These arrangements can be placed at a loved one's grave, crypt, or niche
Winter Grave Decorations…
Our annual Winter Grave Decoration Program allows you to choose from a variety of Grave Blankets, Wreaths, and Bouquets to place at your loved ones grave or crypt. Endowment payment plans are available.
Interested in ordering Flowers from our Aftercare program?
Please call our offices for more information.
Winter Grave Decorations…
Our annual Winter Grave Decoration Program allows you to choose from a variety of Grave Blankets, Wreaths, and Bouquets to place at your loved ones grave or crypt. Endowment payment plans are available.
Winter Grave Blankets, Wreaths And Holiday Bouquets Are Available At The Cemetery Office.
ALL Grave Blankets, Wreaths and Other Winter Decorations MUST Have A Detroit Memorial Park Association, Removal Tag Attached Or They WILL Be Removed And Disposed Immediately. Tags Are Available At The Cemetery Office.
Winter Decorations Are Allowed After Nov. 15th And Remain Until March 15th Clean Up (Weather Permitting). Please Visit Prior To These Dates If You Wish To Retrieve Any Item. Those Left Behind Will All Be Disposed.
Park Holidays
We encourage family and friends of those buried in our parks to visit throughout the year.
We are here to assist you and your family in a great time of need.